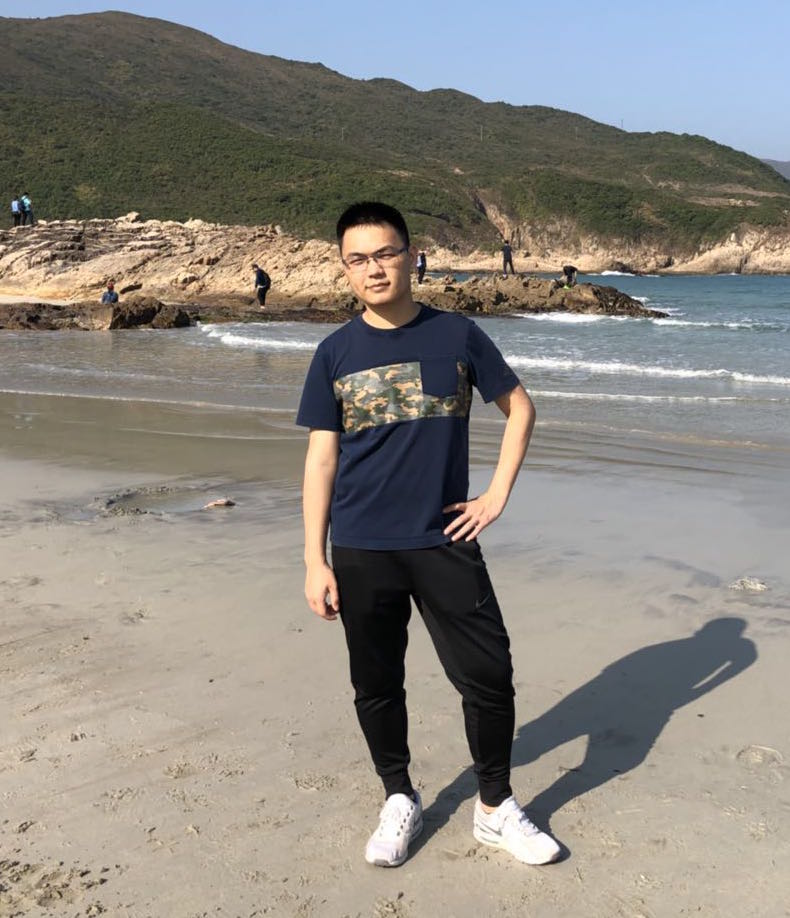 This photo was token by a friend at Sai Kung Town
several years ago and I am gaining more weight now 😀.
About Me
I am currently a Ph.D. student in Computer Vision Lab, Dept. of Computer Science at the University of Hong Kong, advised by Dr. Kenneth K.Y. Wong. Prior to studying at HKU, I received my B.Sc. from Sun Yat-sen University in 2016.
My interests are centered around Computer Vision and Deep Learning. Current research topics include dynamic visual reasoning, multimodal learning, and image retrieval.
News
[March 2021] One paper about video action detection has been accepted by CVPR 2021.
[January 2021] One paper about learning physical dynamics has been accepted in ICLR 2021! Possibly last first-authored paper as a Ph.D. student.

Professional Services
Conference Reviewer:
CVPR, ICCV, ACL, EMNLP, IJCAI, AAAI, NeurIPS, ICME

Journal Reviewer:
Transactions on Image Processing (TIP)
Transactions on Multimedia Computing Communications and Applications (TOMM)
Neurocomputing
Pattern Recognition (PR)

Awards
M. Braun Postgraduate Prizes, HKU 2019-2020
Postgraduate Scholarships (PGS), HKU 2016-2020
Teaching Assistant at HKU
[Spring, 2020]: COMP3270 Artificial Intelligence
[Spring, 2019]: COMP7404 Computational Intelligence and Machine Learning
[Spring, 2018]: COMP7404 Computational Intelligence and Machine Learning
[Summer, 2017]: COMP7502 Image Processing and Computer Vision